There seems to be a lot of hype in the media lately on probiotics touting it as another cure all for anything that ails you. But what are probiotics, and what, if any benefits do they have?
The word probiotics is fairly new, but the study of microbes in the human intestines has been around for over a hundred years. The most recent definition of the word, adopted by the World Health Organization is "live microorganisms, which when consumed in adequate amounts, confer a health effect on the host." This definition was also adopted by the Food and Agriculture Organization of the United Nations.
What specific benefits are being touted for probiotics and are they real? What are the different types of probiotics and which is better? Are there risks to taking probiotics? This article will attempt to answer these and other questions about this latest health trend.
The first question many people ask is why they would want to ingest something that contains bacteria. After all, don't most people go to great lengths to avoid bacteria, including taking antibiotics? The fact is, there are microorganisms around us constantly, and many of them live on and inside our bodies. It is an accepted fact that "good bacteria" is essential for good health and digestion. The aforementioned antibiotics are one reason why a person would need to supplement their diet with probiotics – to replace the bacteria they have already disposed of.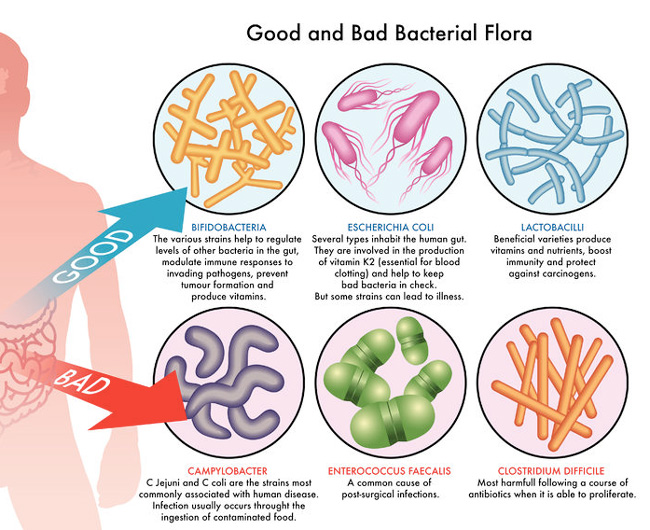 There are many problems that these friendly microorganisms are supposed to help with, including:
Diarrhea
Irritable Bowel Syndrome
Colitis
Crohn's Disease
Gout
Hemorrhoids
Ulcers
Tooth decay and periodontal diseases
Vaginal infections
Skin infections
Scientific study of these claims and the long term benefits and risks of probiotics is still at an early stage. The theory behind most of these is based on the assumption that if you change the microorganisms living in the intestines, that will affect the cells known to be connected with the immune system.
There are two main types of probiotics that are formed from bacteria; Lactobacillus and Bifidobacterium. Within these two broad types are many different strains which seem to have different benefits. All claim to have the same benefits, but some seem to work better toward digestive problems, while others are more adept at promoting the immune system.
So far little has been found as far as risks and side effects are concerned, and those risks exist mostly in the very young, old, or those that already have problems with their immune system. The worst side effects found in most people are temporary bloating and gas. One factor to remember is that, like many dietary supplements, probiotics are not sold or regulated as drugs, but rather a food product. The FDA has, however, created regulations regarding the safe production of dietary supplements and governing proper labeling.
Anyone who is not in one of the at-risk groups stated above and who suffers from any of the ailments touted to be helped by probiotics may consider giving them a try. With the low cost and low risk associated with probiotics, coupled with the potential benefits, there is little down side to giving a regimen of probiotics a two-week trial to determine if there is any benefit to you. Of course, you should consult your physician before beginning use of any dietary supplement.