The red color of the apple is very appealing to the eye. It is a delicious fruit loved by everyone. Apart from the rich taste and pleasant look, the fruit is also known to give a great number of health benefits. By eating an apple a day, you can protect yourself from a great number of ailments. This article presents a list of health benefits of having an apple.
• Body is known to have a great number of toxic elements that are responsible for various health problems. Apple is rich in flavonoids and polyphenols that are potent antioxidants. Thus, by having apple, you can boost the detoxification process. So, eat an apple everyday rather than having vitamin C supplements regularly.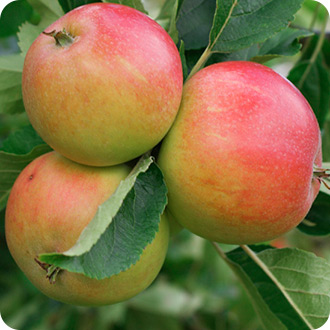 • Apple is a rich source of vitamins and minerals that are essential to maintain perfect health.
• Malic acid is the major component of apple that is found to maintain the liver in a healthy condition. Malic acid is also considered to help in digestion process.
• Apple cider vinegar is the best remedy for those who are suffering with kidney stones. It also helps to prevent the formation of new stones.
• Are you suffering with the problem of obesity? Then take an apple a day as it helps to control the cholesterol level which is essential to lose weight.
• It is also found to offer protection from certain skin diseases.
• Some people peel apple before having them. But, it is essential to have apple along with the skin which is rich in pectin. Pectin helps to prevent the deterioration of proteins in the intestine. Skin of apple is also rich in fiber content that helps to relieve the problem of constipation.
• The photochemical present in apple is considered to reduce the problems such as cancer, diabetes, cardiovascular diseases and asthma.
• Do you wish to stay younger and enjoy a good looking healthy skin throughout your life? Then have an apple a day. Apple is found to prevent skin wrinkles and damage due to external factors such as pollution and bright sun light.
• Apple also helps to boost the iron levels in the body and thereby helps to overcome the problem of anemia which is due to poor hemoglobin content of the body. Increased iron intake will also increase the production of hemoglobin which is a protein.
• If you have suffered any illness for a very long time, then regular intake of apples will help you to recover at a faster rate. It increases vigor by removing toxic elements from the body.
• Apple helps to improve your body weight. So, if you are underweight, consume an apple every day to increase your weight in a healthy manner. By having fatty foods you will surely increase your weight but it is cholesterol content that you are increasing too which is not good for your health. Hence, take an apple a day for snacks rather than having fatty burgers.
• Apples are known to contain good amount of vitamin A which helps to improve vision. More importantly it helps to improve night blindness.
As there are many great benefits of apple it is recommended to take an apple a day rather than investing on artificial supplements to remain healthy.