One of the biggest and the most famous fashion vibes that is in these days is the colored contact lenses. These can either be the custom ones or the regular average contact lenses. Such types of contact lenses allow you to generally change your physical appearance by changing the color of your eyes. These colored contact lenses can totally transform and convert the way you look and portray you differently. You might be wondering if these colored contact lenses for new and attractive look are really that much beneficial or not. Trust me; they are a great idea for you to deal with.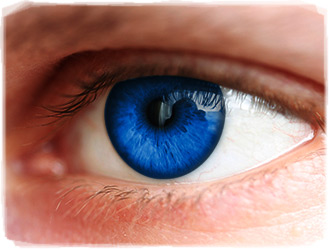 There are numerous types of colored contact lenses that are available in the market for the consumers to use. You don't need to have any irregular eye disorders to have them made for you. These are genuinely in reach of every individual. It is important however, to make sure that your eyes can really attain the colored contact lenses for long. Make sure you get all the precautions and preventive measures straight before the trial of the colored contact lenses. Here are some things you should get help with while considering the colored contact lenses for new and attractive look.
The kind of colored contacts that are made available for the consumers in the market is opaque contacts. Those contacts allow your personality to divert and transform at its utmost degree. Colored contacts work for the people who want to see a drastic change in the look of their eyes. Consumers that find it enticing often buy several different colors of contacts to experiment on themselves. Those people who have darker eye color, like to go with lighter shades and themes. You can have a lot of distinction and fun with your eyes using colored contacts even if you think your eyes are perfectly fine.
Tint contacts are the other types of contact lenses that you might want to choose for yourself. These however, don't involve a wider range of selections but they are used for clear and clean visuals. The tint in these colored contacts enables you to see properly and visibly. You can even find them if you drop the contact somewhere.
Enhancement tint contacts are another kind of colored contact lenses which you should try out. These lenses improve and enhance the appearance of your eyes. The shade usually is not opaque.
Special effects contact lenses are also very popular for the trendy youth. There are many varieties available out of which you can choose best suitable ones for you. You can get your eyes blood red like vampires or sharp and fierce like cats and snakes. It is going to allow you to experiment and transverse things a little bit.
Make sure you consult a good eye specialist before you make any decisions. Precautions and preventions come first, be sure you are careful in handling and using the contacts.