Both the mother and the father have to play an important role as parents to build up their child's life. Over the years not much of a difference is seen in the way mothers take care of their children but many things have changed in child parenting as a father. In the Victorian Era the personality of a father was never really prominent for the children and he was only the so-called head and the lawmaker of the family. There was a big gap between a child and his father.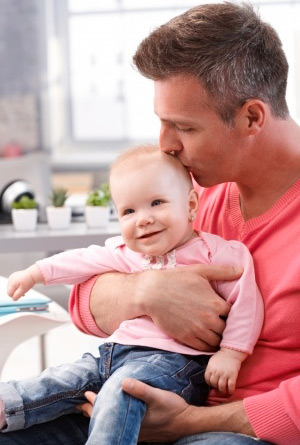 Since the past century things have changed and fathers are seen as role models for their children, they are the heroes in their kid's eyes. When we ask a question that how important is for a child to get proper parenting from his father? There are many answers but one of the basic conclusions is that if there is no father for the kid it is obvious that he or she would not do good in school, get into drugs, involve in criminal activities and adopt a violent behavior; this is how important parenting a child as a father is. Children are in need of a father when they start breathing in order to give their lives a good start. Whether it is financially, psychologically, emotionally or anything else, a father should always be there to help his child out.
Apart from being the money resource to the family and providing all the essentials, a father today is the protector of his daughter and the ideal personality for many sons. Mother plays an important role in child parenting but a father's responsibility is not a joke at all either. Children learn from examples when they are young and observing things, mostly it is their mom and dad in front of them. Father being the dominant one has to keep a balance in everything so the children can see a pair of happy parents and catch all the positive things they can. Child parenting highly depends on both the parent's acts, as the mother fulfills her part taking care of things like household chores, diet and bedtime routines so the father does too taking care of his children's outdoor needs, financing them whenever they are in need, granting them permissions for various things and giving them security all the time.
The role of a father in child parenting decides how disciplined and respected the child will turn out to be. Parents having a good understanding give child a positive view of adulthood and keeping a friendly behavior. Being a father you need to have control over your temper and learn to ignore your children's little mistakes, do not let them get out of control and punish them for the big things they do wrong, this would help keep your respect and fear alive in their eyes. Millions of children are raised without having a father today but mostly the results are not good, it is better for a father to be there and share child parenting with the mother.
Father is not someone only known as the 'sperm donor' but he is someone through whom things like self-respect, bravery and confidence get transferred in the children. Child parenting as a father is none less giving birth to that child as a mother, do not take it as a piece of cake.