Marijuana is a recreational drug that has a far more widespread use than some of its more dangerous counterparts such as cocaine or LSD. It is partly this relative safety that makes marijuana so popular, as well as the fact that it is not physically addictive. This means that it is impossible to become dependent on the drugs chemically (or at least it is as far as we are aware).
In fact, even normal cigarettes are more addictive due to their inclusion of nicotine (which is not present in marijuana). However de spite all this, it is still possible to become psychologically addicted to marijuana and find that you have difficulty stopping using it. This might be because you find you enjoy the happiness it brings you and you learn to associate that with good feelings. Many people self-medicate for depression with marijuana. At the same time, while it is safer than class A drugs, it can still cause infertility, lung problems, paranoia, respiratory problems, weight loss, memory problems, personality changes, malaise and other side effects some of which are irreversible. Many brain cells are killed when you use marijuana, and like any addiction it can make it hard to maintain work and relationships – which is exacerbated by the personality changes and memory and emotional and motivation problems.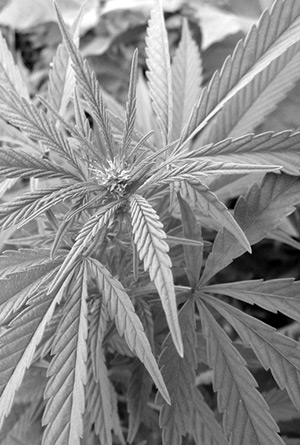 Many people ruin their lives due to marijuana without ever being aware of it. As such it is important to quit marijuana and there are likely to be withdrawal symptoms involved with doing so. As such you should get help and support and may need an intensive detox programme. Regardless of the route you take.
There are many rehabilitation and drug detoxifying centers around the world and these aren't limited to helping those with addictions to class A drugs. Marijuana addiction can be just as serious and destructive and any other and a rehab center should recognise this. Throughout the detoxifying process the individual is likely to confront a lot of mental and physical challenges. If they were self medicating for to forget their depression or anxiety for example then they will have to come to terms with reality of their problem and find new coping methods.
Common withdrawal symptoms therefore include anxiety and depression, along with insomnia, loss of appetite, nightmares, restlessness and others. While there is no strong chemical or physical reaction due to the lack of physical addiction, the psychological withdrawal symptoms are just as important. The individual is likely to find it hard to relax and find calm without marijuana after having become dependent on it for this purpose. Withdrawal symptoms are exacerbated when the individual suddenly cuts off their marijuana usage as this shocks the body. Suddenly cutting your body off from anything it used to have in abundance can cause violent reactions and this is no different. As such a rehabilitation center will use a step-by-step process to wean users off of the drug and to help them deal with their issues in a psychologically healthy manner.
Last Updated on