Smoking is the hardest vices to quit not only because of the temptation but also the cost it requires for you to quit smoking. But, you can now quit smoking without spending a lot of your money. Today, there are a lot of products in the market that promise to help you stop smoking: gum, patches, and certain kinds of medication. All of these products that can cost a lot may also fail without the proper psychological approach. In fact, you can stop smoking even without using any of these products.
One of the first steps that chain smokers should do is to identify the reason of quitting smoking. The most important factor that can improve and lengthen the quality of life of a smoker is the cessation. If that's not enough reason to stop you from smoking, maybe the quality of life of your loved ones will sustain you from quitting smoking.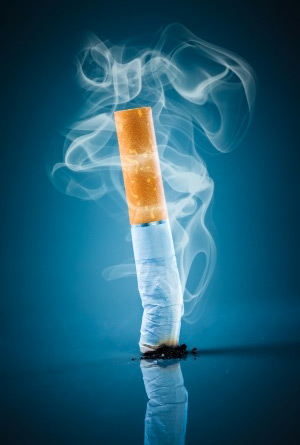 The next step and the most crucial are preparing you for the consequences of quitting smoking. Actually, quitting smoking is easy but the only thing that makes it harder is the addictive substance inside the cigarette called nicotine. Chain smokers who choose to stop smoking for good may experience withdrawal. The withdrawal symptoms will make it harder for you to give up. These are the following problems that you may encounter after deciding to stop smoking:
• You may reduce your concentration to many things
• You may feel tiredness and headaches
• You may also suffer from irritability and anxiety
• You may also begin having sleeping problems
• You may feel dizziness and depression
Nicotine does not only affect your body physically but also psychologically. The bad news for people who choose to stop smoking is that you should handle both consequences at the same time. The good thing is that there is always hope for those people who choose to increase the quality of their life quitting smoking.
After discussing all the bad sides of quitting smoking, there are a lot of benefits that you can gain in quitting smoking. The benefits of quitting smoking are long term. The number one and the best benefit that you can gain in quitting smoking is that you can live a longer and healthier life. There are immediate rewards that you can feel after quitting smoking and these include improved sense of taste and smell, better breathing, it can also reduce body odor especially in the mouth, diminishes yellow discoloration, and your overall physical stamina will improve.
It is important to gain support from your family and friends. Getting rid of all the items that can remind you of smoking should be eliminated inside the house like the ashtray and your lighter. Stocks of some substitutes like hard candies and cinnamon sticks can really help you when you feel an urge to smoke. You may also decrease your urge to smoke doing worthwhile activities like exercises. The last thing that you can do to eventually stop smoking is eliminating the intake of alcohol.