Introduction to British Olympic Heroes
The British are synonymous with excellent Olympic performances, which is why it is no surprise that they will be hosting the 2012 Olympic Games in London, England. We know that British Olympic Heroes emerged as early as 1896 when the modern Olympic Games were held in Athens. At the last Olympics in Beijing, British athletes were awarded with 19 gold medals.
The Beijing Olympics
One of the most notable winners of the Beijing Olympics was Rebecca Adlington, who won two gold medals for freestyle swimming. Part of why she returned as a heroine, was the fact that she had come in, almost out of nowhere, taken the gold (twice) and beaten the previous record holder to an impressive new record. Chris Hoy also took two gold medals in cycling with others like Victoria Pendleton emerging as cycling gold medalists and Ben Ainslie who won the gold for individual sailing. This was an extremely successful Olympic effort on the part of the Brits. It saw the country leaving Beijing with a staggering total of 47 medals.
Some of the silver medalists were David Davies (aquatics), Kerri-Anne Payne (aquatics), Heather Fell (modern pentathlon) and Emma Pooley (cycling). There were also a total of 15 bronze medals awarded to British athletes. The country's strengths seem to know no bounds and lie mostly in the areas of aquatics, cycling, rowing and sailing.
Kelly Holmes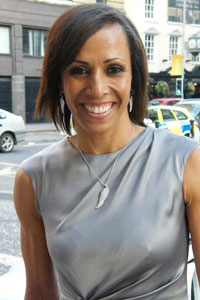 However, there are many areas where the British have excelled in the past. 2004 gold medalist Kelly Holmes, certainly deserves a place on the list of British Olympic heroes that are still revered today. Many people have compared this athlete to Rebecca's Addlington (mentioned earlier) because of her double victory and her sudden and very memorable emergence into the world of the Olympics. She had also helped to boost the moral and image of the entire athletics team which other athletes like Kelly Sotherton (bronze heptathlon) also helped to supplement. Her return to Britain saw great excitement and she had also come home with other celebrated Olympic stars which only added to the hype. There were many British supporters who had enjoyed the victories and shown great enthusiasm during some of the best performances in Olympic history.
Amir Khan
Boxing champion Amir Khan was one of those who returned home from the Athens Olympics with Holmes. He had enjoyed great success and was only 17 at the time becoming the youngest silver boxing medalist. Today he is the WBA World Super Lightweight Champion but can look back fondly at the 2004 Olympics as the event that cemented his path towards greatness. Born and raised in Bolton, England, Khan was a proud representative who gained great press coverage around the world.
Previous Years
Both of these Olympic Games were extremely successful ones for British athletes or rather sporting heroes as they soon became but they had also enjoyed great success in earlier years. One of the best collective performances by the British happened at the Paris Olympics in 1924. It was here that British runners Harold Abrahams and Eric Lidell took the gold in the 100 and 400 m respectively. These athletes were British heroes and have even had their story chronicled in the film Chariots of Fire (1981). All told, the British have had an extremely successful Olympic history. Expectations are high for 2012 and the world awaits new British Olympic heroes to join the ranks of their forefathers.