What Is Blood Sugar?
A person's blood sugar level is determined by the amount of glucose or sugar in the blood. When the body is unable to process the amount of glucose that is consumed the blood sugar level will rise. There are several reasons as to why your body may not be processing the glucose or sugar correctly. It is important that a person's blood sugar level be checked regularly and all steps be taken to lower your blood sugar level back down to a normal and controllable level.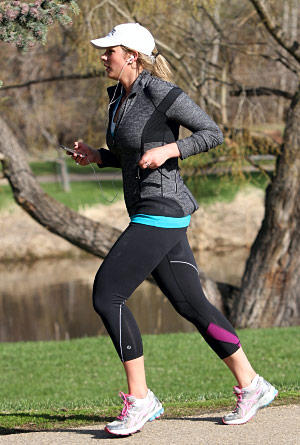 If you or a loved one has tested for high blood sugar levels you must understand that it causes a wide range of problems with some of them being life threatening. Prolonged high blood sugar levels increase the risk of heart disease, stroke, kidney disease, diabetes and vision or nerve problems just to name a few. The longer your blood sugar level remains at a high level the higher your risk of these diseases but if you are able to lower your blood sugar to a normal level you will be able to lower your risk. This is why is it imperative to take the necessary steps needed to bring it down. Many options available to lower your blood sugar levels are expensive and many people cannot opt for these. Fortunately, there are still many other cheap techniques that can be used by anyone.
Educate Yourself
One of the best ways to help yourself control you blood sugar levels is to educate yourself on blood sugar levels. Be sure to ask your doctor for additional information and ask him any and all questions that you have concerning your blood sugar levels. Start a list of questions to ask the doctor and then whenever you think of a question, you will be able to jot in down so you don't forget to ask. See if you can find a friend or two who has dealt with high blood sugar levels and can give you some ideas and support.
Be sure your doctor explains to you what reasons are behind your high blood sugar level. There are many factors that may cause you to have a high blood sugar level including diabetes, stress, diet, certain medicines, like beta blockers or epinephrine or illnesses like a stroke. It is essential that you know what is causing your blood sugar level to be high because you will not be able to find ways to correct it if you do not know what is causing it.
Get Up and Move
Exercise can be one of the most important steps you can take to lower your blood sugar level and best of all it is free. You do not need to join a gym to start exercising because simply walking can be a help. Exercise can provide your body with what it needs to help process glucose or sugar in your body. By giving your body an easier ability to process these sugars, your blood sugar level will be lowered. Exercise will also give you better overall health and can help you lose weight. Experts have also linked a regular exercise program with the ability to lower stress levels in people.
A regular exercise program can consist of any regular activity that you want to do like walking, swimming, jogging or playing a sport. You should try to exercise for at least thirty minutes every day or at least four or five days a week. If you can't start at thirty minutes just start with fifteen minutes and add five minutes to your exercise program every few days until you work your way up to thirty minutes. To help you stick with your plan, it works best to find a partner who will exercise with you and hold you accountable to sticking with the plan.
Eat Right
Eating right is another important technique that can be used to help lower your blood sugar level. If high blood sugar is caused by the body's inability to process the amount of sugar that is being consumed then a sure way to fight it is to lower the amount of sugar that is being consumed. The first step to create a good diet is to increase your water intake. To keep your body correctly hydrated it is recommended that you should drink at least eight, eight ounce glasses of water every day. Not only will this keep your body hydrated properly but it will rid the body of any unnecessary toxins and keep you healthier.
To create a better diet that will work to lower your blood sugar levels, you should eat more low-glycemic foods. This will lower the sugar amount that you intake and will free the body from needing to process as much sugar. Foods that are considered low-glycemic are fruits, oatmeal, peanuts, beans and granola just to name a few. There are many low-glycemic cookbooks and online resources available that will give you tips on how to cook with these types of foods. By eating a healthier diet you will be able to lower your blood sugar level as well as lose weight and feel better overall.
There are several everyday spices and herbs sold in the stores that have been said to help people lower their blood sugar levels. These include things like cinnamon, yarrow, huckleberries and licorice extract. Studies also suggest that people who take ginseng after their meals were also able to reduce their blood sugar levels. These herbs and spices are relatively inexpensive and can provide you with the extra help you need to reduce your blood sugar level.
Foods to Avoid
In addition to eating certain food to help you lower your blood sugar level, there are also foods you need to avoid because they are known to increase a person's blood sugar level. The first big culprit on the list is soda. Soda contains a lot of sugar and it is not good for you either, it is a better plan to switch to water instead of sugar. If you need to get use to the taste or lack of taste in water, try adding some fresh squeezed lemon or lemon juice to the water to give it an added taste.
You will also need to steer clear of high-glycemic foods that will only work to increase the amount of sugar you consume during the day and make your body work harder. These foods include things like potatoes, rice and white bread. When shopping at the store, look for products that are marked as low in sugar and fat. Fast food should be avoided as much as possible because fast foods are very high in sugar and fat levels. If you need to eat out, look for the healthier options like salad.
Conclusion
Educating yourself is the key step to being able lower your blood sugar level and you must be able to understand exactly what is causing your levels to be high. A good open communication with your doctor is essential, so that you can have your important questions answered. Diet and exercise are the key solutions and they both should become part of your daily life. Not only will diet and exercise work to reduce your blood sugar levels but they will also help to curb the underlying factors like diabetes, diet and stress.
Last Updated on