Getting a diet rich in vitamins and minerals is highly important and the various types of vitamin and mineral all perform different important jobs in the body. While all of us remember to take our vitamin C however and know the importance of eating lots of oranges to that end, there are many more vitamins and minerals that we forget about or that we don't know how to get. Take vitamin K for instance which has many important roles in the body. Here then we will look at the important role of vitamin K in the body and how to get more of it in your diet.
Why Vitamin K Is Important
Blood Clotting
One of the roles of vitamin K is helping to cause blood clotting and thus prevent bleeding which is a result of vitamin K's use in glumatic acid and diets low in vitamin K can thus cause nose bleeding, heavier menstrual bleeding, bruising, hemorrhaging, anemia and more.
Bone Health
Vitamin K helps to block the formation of too many osteoclasts which are cells that remove minerals from bones in order to be used for other functions (demineralization). At the same time vitamin K helps the body to use osteocalcin which helps build proteins used in bone.
Heart Health
Vitamin K also helps to prevent calcification of the tissue – the build up of too much calcium. This can prevent cardiovascular conditions such as heart attacks or strokes.
Antioxidant
Vitamin K is not classically considered an antioxidant, but some forms have been shown to help protect cells against stress.
Anti-Inflammatory
If you've bruised your leg then vitamin K might be a good thing to supplement with as it can help to reduce inflammation.
Brain
Finally vitamin K has been implicated in the formation of the myelin sheath which wraps around neurons and protects them while aiding in the transmission of signals.
Foods High in Vitamin K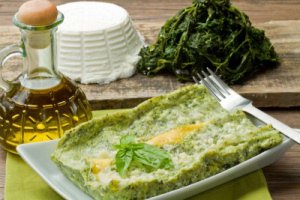 So where can you get vitamin K? Well vitamin K, also known as phytonadione falls into two groups – phylloguinones and menaquinones which are made of plant matter and bacteria respectively. Thus many green vegetables are high in vitamin K. Just a few ways to add it to your diet are:
Asparagus
Brussels Sprouts
Spinach
Green Beans
Swiss Chard
Broccoli
Kale
Mustard Greens