For those raising a child with autism, there may be times when you find yourself struggling. You may find, for example, that your child is struggling to develop their communication, or that they are agitated on numerous occasions despite our efforts to help them to feel calmer. At times like these it can feel like problems are too tough for you to solve. However, music therapy has been found to have numerous benefits for children with autism, and it could be worth considering trying this form a therapy with your child.
Music is a non-verbal form of communication and is used in a therapeutic context to develop positive changes in the lives of those receiving therapy. Music therapy has been found to develop people both cognitively and emotionally. Those taking part in music therapy follow a course with their therapist, designed to naturally reinforce positive behavior.
Effectiveness of Music Therapy for Children With Autism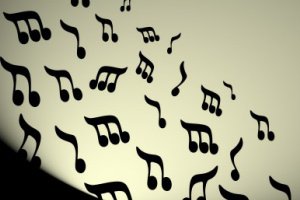 Those working with children with autism have found that music therapy is a particularly effective form of therapy for the children and that they respond well to it. This is thought to be because music, as a non-verbal form of communication, is not perceived to be threatening by children with autism. This means that they are more likely to engage in this form of therapy than in a therapy based on discussion.
Music therapy can also be used in a variety of ways, meaning that it is possible to develop the therapy around the difficulties that your child may be experiencing. For example, if your child is struggling to interact with other children or with adults, during the therapy a game can be played to music, such as passing an object to each other or working with another child to play an instrument, such as sticks. These forms of interaction can help the child to feel more comfortable interacting with others following the therapy session. Likewise music therapy can help to promote other social behaviors, such as making eye contact with others.
Other Uses of Music Therapy
Music therapy can also work on speech. It has been found that many children with autism feel more comfortable singing or harmonizing with music than they do speaking. A session can be designed around encouraging communication with your child through music. This could be through singing repetitive phrases through music that can then be used in every day life. Likewise, your child may simply enjoy harmonizing with music and growing confidence this way.
If you feel that your child may benefit from music therapy, it is always worth discussing your child with a music therapist. They will be able to advise you about how they could work with your child, either using session plans already in place or through developing a session with your child in mind. Music therapy can be simple in form, but many children respond well to sessions and many families can see the benefits as a result.
Last Updated on