There are many exciting things about moving to college for the first time, and one of these is the fact that you will often be living away from home for the first time in your life. This is exciting for many reasons – meaning that you can go out for as long as you want, come back in during the wee hours, and generally experience the kind of freedom you don't get living with someone else. At the same time this also means that for the first time you have a space to call your own and to decorate exactly as you wish.
One small problem though – you're probably also broke as is the way for most students living on a loan. Oh and one other is also probably the fact that you will be living in a rather small room which means you are limited once again in terms of interior design. All is not lost however, and in many ways it is this very lack of finance and space that makes decorating a dorm room such an exciting and interesting prospect. Here we will look at how to make the most of it.
Make Things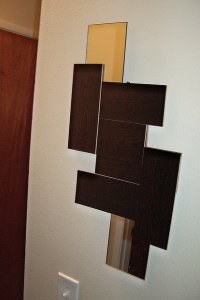 A great way to decorate that is at once bohemian, very personal and highly interesting is to make your own decorations. This means your decorations will be completely unique, it will be great for starting conversations, and it will be ideal for those who have perhaps less means that they used to. You don't have to be creative either to make something – you can make it simply odd instead. Something carved out of wood or stone, or a great work of art is perfect for arty types, but for the rest of us we can amusingly dress up a can of beer in clothes, or stitch together some strange amalgamation of old children's toys. Photoshop can also be a great way to make amusing images that you can amuse friends with. These suggestions of course might not appeal to you – the whole point is to think of something that speaks to you specifically.
Reuse Things
Similarly to making things you can also recycle things you've used into attractive works of art. For instance a popular activity among may college students is to keep a stack of all the beer cans they've ever used on their windowsill which is not only a testament to the fun they've had so far, but also very interesting visually. If you prefer something a little less alcoholic, then a great little project is to put colored candles inside a bottle and to burn them occasionally. The wax then drips down and because they are all different colors this can become quite interesting to look at.
Mementos
If you have any old mementos such as trophies, signed t-shirts from old schools, old plaster casts or things you found when trekking through the Sahara desert in your gap year then they need to go on display. Any of these things will speak volumes about you and who you are, and the will be perfect for starting conversations – and it is for those reasons that they are ideal for your dorm rooms.
Books
Books displayed casually may be a little pretentious but then let's be honest – what student isn't a little pretentious? Books from your course, or just ones that you genuinely enjoy will not only look educational, but they will also help once again to spark conversation. And they're actually useful too…
Photos
Photos are almost always going to be found in any dorm room and particularly in the first year while the young students are still feeling homesick. Pictures of your friends and family, pictures of yourself on holidays, trips and other adventures, and generally pictures from your life are ideal because they're cheap and they're expressive and unique.
Collages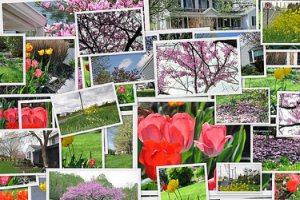 One of the best ways to present these photographs is as a collage, by cutting them up and hanging them together on your walls. This then becomes almost an 'infographic' of your life and can tell a little story of who you are.
But at the same time there are also other collages you can make yourself and other materials you can use that aren't necessarily photographs. For instance a cool way to make a piece of wall art is to choose six of your favourite albums, take the CDs out, and blue-tack them to a piece of board or card as a square. This way you have made a small collage of your musical tastes. You can do the same with DVD covers or with books, and even combine them to make something interesting.
Cult Posters
As you won't be allowed to hammer nails into your walls that means you are left relying on posters to add color and personality to your walls. The posters that seem to be most popular among the student population are those 'cult classics' such as album covers or posters for classic films such as Scarface, James Bond or Rocky.
Novelty Items
No room is better suited to a range of novelty items than a student dorm room, and it seems that all students have a soft spot for things that 'look like they're floating' or that mimic perpetual motion. So look for cool desk toys and novelty gifts from sites like 'Iwantoneofthose' and these will be perfect for student digs.
Mugs
Tea and coffee will be your best friends when you're in your student accommodation, and having a good mug that is 'yours' is a good plan. This will become a decorative item in your apartment as it will simply be there so often.
Plants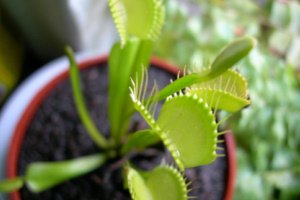 Having a plant is a great way to make your room feel more like a home. You'll want something resilient though if you are like most students – so why not consider a cactus? Or if you want something more unusual how about a venus fly trap?
Toys
If you have a cool toy – such as an old Optimus Prime – then this can look geek/retro chic if the rest of your room is cool. A girl meanwhile might want a My Little Pony to add some deceptive child-like innocence to the room.
Last Updated on