In July of this year, the US Food and Drug Administration (FDA) approved its first new weight-loss drugs in 13 years. The mainstream press is falling all over itself to commend them on this, and to welcome these new drugs to the fight against obesity.
Belviq, made by Arena Pharmaceuticals, and Qsymia, made by Vivus, have been approved for prescription use and at least one (Qsymia) is already available to certified pharmacies via mail order from its manufacturer. Belviq is expected to become available early next year. Dieters are probably happy about this, because both drugs claim to stave off the body's "starvation response" to losing weight. Anyone who has tried to diet is familiar with this response – when you diet, the body, thinking it's in danger of starving, releases additional hormones that stimulate your appetite and slow down your metabolism to conserve energy. This response does not exactly make the dieting process easier.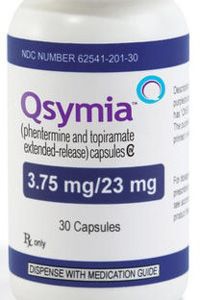 So if these two new drugs help to reduce this response, and to help overweight or obese people to lose weight, FDA approval of them is a Good Thing, right? Not to worry about that nasty thing that sometimes accompanies drugs rushed through the FDA's approval process – side effects.
Admitted side effects of Qsymia and Belviq…so far
As labeled, and thus as admitted by the FDA when approving them, both medications can produce constipation, dry mouth, and a tingling sensation in one's fingers and toes. Belviq can interfere with medications used to treat migraine headaches and depression. Belviq can also cause serotonin syndrome – a potentially life-threatening condition that causes symptoms of agitation, fever, diarrhea, muscle spasms, tremors, heavy sweating, or mental health changes.
Qsymia raises the ante significantly on side effects; it can definitely increase heart rate and thus is not advised for anyone suffering from cardiovascular disease. It says right on Qsymia's label that it can cause birth defects, and thus is not advised for use by pregnant women. It's also not advised for anyone with a history of depression, because it can cause suicidal thoughts.
All of these side effects from two drugs that have been found in clinical trials to help people lose a mere 5% of their current body weight. Not to mention concerns you might have when you look at the FDA's track record when approving other weight-loss drugs, or even Belviq itself.
The FDA previously rejected one of these drugs because of dangers
In 2010 the FDA previously rejected Belviq after a panel of experts expressed concerns about studies indicating that the drug could cause tumors in rats and very possibly heart problems in humans. The experts pointed out that Belviq, after all, works similarly to one component of the fen-phen diet pill that was previously approved by the FDA but then yanked from the market in 1997 because it had been proven to cause damage to dieters' heart valves. (Another weight-loss drug previously approved by the FDA – Meridia – had to be pulled from the market in 2010, after it began to raise concerns about increased incidences of heart attacks and strokes.) A third drug called Qnexa (made by Vivus, the maker of the recently-approved Qsymia) was rejected by the FDA and denied approval in 2010 because of concerns about birth defects and heart problems. But the FDA is now reconsidering approval of even that drug, and has delayed a final decision on it.
Why is the FDA reversing its own previous rulings on these drugs and approving them? Well, one reason is that the agency has been under considerable pressure lately to ease their requirements and make it easier to bring weight-loss drugs to market. This pressure comes from a number of legitimate sources, such as physicians and public health professionals concerned that over two-thirds of Americans are overweight, and that one-third of them are officially obese.
But another factor is money, pure and simple. There is a fortune to be made in selling weight-loss drugs. The research on which the decision to approve Belviq was made was funded by its manufacturer, Arena Pharmaceuticals. The research that the FDA felt justified the approval of Qsymia was similarly paid for by Vivus.
The final retail price of Qsymia has not been set, but Vivus company president Peter Tam says that it will be similar to the price of diabetes drugs – about $6.00 a pill. Belviq, by comparison, is a bargain. Arena's CEO said that it would sell for "about the same as a Starbucks Venti Latte in New York." It is thus presumed that the pills will cost between $2.00 and $3.50 a pill, and the prescribed dosage is two pills a day.
Because the full cost of these drugs will likely not be covered by their health insurance, millions of people wanting to lose weight will pay this much to essentially be guinea pigs testing the safety of these drugs. Drugs that have arguably been rushed to market by their manufacturers and then rushed to approval by the FDA, an agency with a proven track record of approving fen-phen and Meridia and then, a few years later, having to say "Oops…our bad. Sorry if that drug we approved gave you heart disease."