Exercise by and large is very good for you and will result in a huge number of positive health benefits such as increased cardiovascular fitness, better skin and hair, stronger muscles, improved mood, weight loss, lower blood pressure and much more. In fact exercise is so good for you that you may be left thinking, what's the catch? (Other than the fact that you have to spend hours a week sweating on a treadmill or heaving weights?)
Well, while exercise is of course very beneficial and highly advisable, used incorrectly it can still cause a number of problems and there can be cases of 'too much of a good thing'. In particular one problem that can be caused is joint pain which can come from too much hard impact from exercise such as running where your feet are constantly pounding against concrete.
For most of us this shouldn't be too much of a problem unless we are training on a very regular basis and hitting it very hard when we do. However for people with existing conditions or who are of a certain age it can be a problem and over time might lead to injury or prevent further training.
The good news is that if you do fall into such a demographic there are alternative ways to train that don't involve any impact, or at least involve very minimal impact. These are 'low impact' exercises, and here we will look at some of the best forms.
Swimming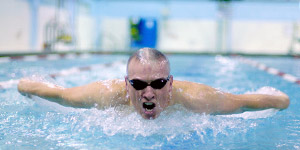 Swimming is one of the very best low impact forms of exercise there are. While there is no point of hard contact, you will nevertheless get a great opportunity to work your entire body and to move against resistance on every limb. For people recovering from a broken bone or a similar injury, this is an ideal form of training to help you build back muscle and control without creating too much impact.
Cycling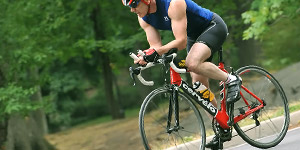 Cycling is a great alternative to running that will provide resistance for your legs while simultaneously giving you a good cardio workout. Because your feet remain in contact with the pedals all the way round there is again no element of impact.
Elliptical Trainers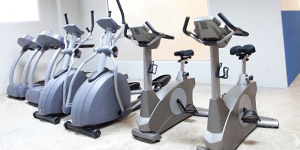 Elliptical trainers are also sometimes called ski machines and are the big machines that have both handles and foot holes and require you to walk' against resistance but again with your feet constantly in contact with the machine. Like swimming this will train your upper and lower body while also providing CV work (though not to the same degree in regards to the former).
Weight Lifting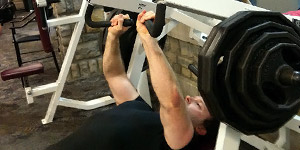 Believe it or not weight lifting rarely involves any impact as no part of you leaves the floor and your hands are in constant contact with the weight. Of course this doesn't apply to things like clapping press ups, but regular press ups, bench press and the rest will rarely involve impact. In fact competitive weight lifting is something that can be practiced into your senior years. Note however that weight lifting can place strain on your joints in other ways, and this means it won't always be suitable for those with joint complaints. Meanwhile in order to be a no contact exercise you will need to avoid locking out your joints at the end of movements.
Stretching and Balancing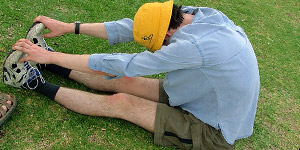 Any exercise like Pilates, Tai Chi or yoga that involves gentle stretches and balancing can help to tone muscle and improve core strength/flexibility while at the same time not involving any impact or any real exertion making this a great option for those with health issues.
Last Updated on