Online dating is something that has massively changed its perception in the last few years. For a while it was considered a last resort for those of us who had completely given up on meeting people out there in the 'real world' and for a while it came with a rather large helping of stigma.
But then a lot of people it seems decided… why not? With it being harder and harder to meet people in today's frenetic way of life, it just makes sense to search for love using an infrastructure that allows you to learn about the person first and narrow down criteria. Of course there are unique risks surrounding online dating, but with so many people using the various sites, it's now an environment where anyone can find love – stigma free.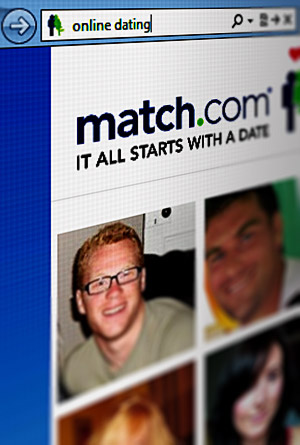 That is of course, if you know how and there is certainly still an art to dating online. Here we will look at some tips that can help you to get more success dating online, and that can help you to navigate this new environment if you're new to the game.
Your Dating Profile
Once you've chosen your favourite dating site, your first and most important task is to come up with a dating profile that will attract members of the opposite sex while at the same time being a genuine reflection of you. So tip number one is to keep your profile honest. That means that you don't want to open up with 'I'm the kind of guy who's up all night dancing' if you're actually a quiet introvert. There's really no point in doing that because the people you meet will quickly discover you're not their type and you'll both feel you've wasted your time. Your profile is partly going to operate like a 'filter' to ward off contact from the people who you just aren't compatible – so don't worry about excluding certain types of people by being opinionated.
At the same time though you also do need to make sure that your profile isn't so weird that no-one wants to date you. While you should certainly be honest regarding your hobbies, general personality, interests and appearance, there are some things that you can save for when you meet up. In other words if you have a collection of fish skeletons, that doesn't absolutely have to go front and centre on your page. One of the best ways to get people to message you is to try and come across as being just a normal guy or girl. Saying things like 'I enjoy a good movie and a warm cup of tea' – as long as it's true – is great because lots of people can relate to. This gets people imagining a domestic life with you, and that tells them that you're the sort of person they could date. Don't just write all the impressive things about yourself because you'll seem intimidating and inhuman – instead write a few of those things while also showing that you're also down to Earth.
Finally it's also a good idea to include a question, or a suggestion in your profile. The reason for this is that it gives anyone who is potentially interested an 'in' that they can use as an opener. Say for instance that you love burgers and are looking for a great burger joint in your local area gives other locals the opportunity to get in touch and suggest one. This is a great way to get more contact and to avoid the conversation running dry.
Your Pictures
Another consideration is the pictures you're going to choose. Here again you want to show the various sides of yourself while at the same time appearing normal, looking attractive and being honest. If you've put on twenty pounds in the last year then don't upload a much older picture of you looking slim as that's just misleading and will once again make things awkward when you meet in real life.
Usually you'll have the option of a few pictures with one being your profile. For that one show yourself in your natural habitat looking attractive but generally just smiling. For the others a good selection would be one travelling picture, one picture hanging out with lots of friends (of the same sex), one picture of you engaging in one of your hobbies and one picture of you relaxing or goofing around somehow. This way you can show the various sides of yourself and show yourself as a rounded person. A common mistake is when someone who has done a lot of travelling shows only pictures of them in Africa and Egypt, or when someone who plays in a band is holding a guitar in every single picture. Try not to look obsessive or use this as a chance to show off – just pick the best and most genuine snapshots you have from the different aspects of your day-to-day life.
Chatting
Now the most important part is how you'll actually interact with the people once they get in touch, or when you get in touch with them. This is where you'll get the chance to see if you get on, and where you will 'seal the deal' as it were. This is a game of numbers, so to begin with message as many people as you like the looks of. When you do though, make sure that you are actually engaging with their profile and that you are commenting on something that you've seen in it. If they've posed a question then answer it, and if they enjoy similar music then try asking what their favourite track is. This way you are starting an actual conversation that will give them something concrete to answer. Using some humour is good, but again it's most important to just be yourself.
One tip is to offer to meet up relatively early. Don't suggest this too soon as you may risk scaring them off, but if you've been talking for a few weeks and it seems to go well then asking if they want to meet up will help to move things on faster and will also show that you're courageous. Phoning early on is also a good way to accomplish this and that way you'll be able to quickly get a much better idea as to what they're really like in real life and whether or not they get on. Some people will talk for ages but never want to actually meet, and this can end up being something of a waste of time if you're looking for a real relationship. And from here on in it's just like dating in real life – choose a good venue, put on your best outfit, and do your best to come across as 'not a weirdo'.
Last Updated on