Food allergy symptoms result when our immune system mistakes harmless foods and drinks for harmful substances. This is exactly what happens with avocado allergy. Upon consumption, your body thinks that avocados are invaders just like bacteria or viruses, and your immune system responds, causing a variety of symptoms.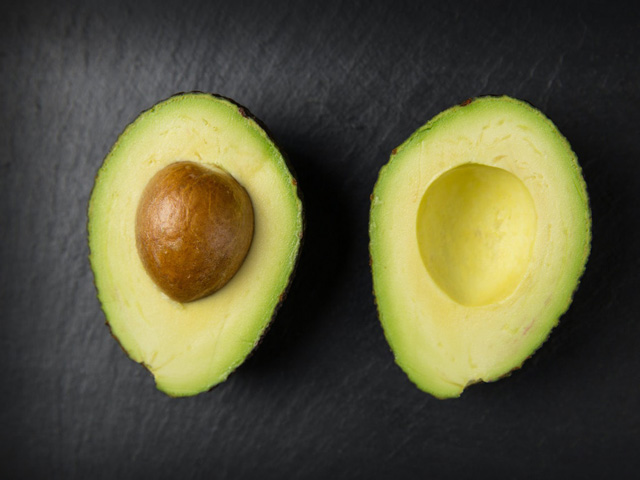 According to the Asthma and Allergy Foundation of America, avocado allergy is pretty rare. However, the symptoms people experience who are allergic to avocados are the same symptoms as those allergic to other foods. These symptoms may include:
• Itching. When the immune system mistakenly reacts to avocados, it releases histamines into the bloodstream. Histamines cause itching symptoms, and in reaction to foods, the itching is usually in the facial area: the lips, throat, mouth or on the face. Itching may begin immediately or can take up to an hour after ingestion to occur.
• Swelling (edema). The body's natural response to histamines is to create inflammation. This inflammation also usually occurs in the facial area, and in severe cases, the eyes may even swell shut.
• Rash. Because avocado allergens travel through the circulation, they ultimately reach the skin and cause reactions there. Eczema is a common result, with a red, scaly rash that can appear anywhere on the body. People who are allergic to avocados may also develop painful hives or red welts.
• Cramping. As the gastrointestinal symptoms develop, nausea may result. Pain and cramping are common as the avocado reaches the stomach, and vomiting may also occur as the gastrointestinal system attempts to eject the offending invader.
• Diarrhea. Once the avocado reaches the intestines, diarrhea may develop in addition to the pain and cramping.
• Anaphylaxis. Rarely, a food allergy such as avocado allergy can cause a systemic reaction (whole body response) that can be quite dangerous. Anaphylaxis affects heart rate and blood pressure and the swelling can affect the throat, potentially obstructing breathing. If anaphylaxis occurs, it is a medical emergency and 911 should be called immediately. Most people who are known to have the potential for such severe allergic reactions carry epinephrine with them, a substance that will help reduce the reaction when it occurs.
You may know simply through personal experience whether or not you are allergic to avocados. Testing for avocado allergy should be done with the help of an allergy professional, because of the potential for a serious reaction. One way of testing for the allergy is to avoid avocados for a few weeks and then consume avocado in the presence of a physician. As most people are not allergic to just one food, you should be aware that if you are allergic to avocados, you may be allergic to other foods as well. Interestingly, many people who are allergic to avocados also seem to be allergic to cinnamon.