As Americans grapple with access to firearms and whether it is more important to limit access to guns or to find and treat mental illness, an underlying important question comes up: how mentally healthy are Americans, and how easy is it to obtain mental health care in the United States?
According to the 2013 Survey of Mental Health, carried out by the Substance Abuse and Mental Health Services Administration, the US Government estimates that about 20% of American adults experienced some form of mental illness during the last year.
Who suffers more from mental illness?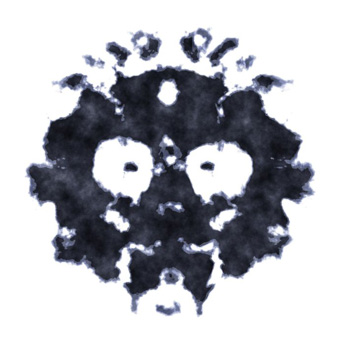 The highest rates of mental illness were found in young people from age 18 to 25. Nearly 30 percent of this group suffered a mental disorder in the last year. In terms of severity, about 5% of the population suffered a serious mental illness that "…substantially interfered with or limited one or more major life activities."
It is difficult to compare mental illness rates in the US with those of other countries, because of substantial differences in cultures, stigmas, income levels and reporting practices. That said, according a 2009 World Health Organization (WHO) report, there are five developed countries that suffer the greatest number of mental health problems: France, Columbia, New Zealand, the Ukraine, and the United States. However, health experts have yet to elucidate the reasons why these countries suffer more than the rest.
An easier question relates to healthcare spending on mental health. About $113 billion dollars, or 5.6% of the health care budget of the United States, is spent on mental health. The proportion is similar to other developed countries including Italy and Australia. Leading the world is Egypt, with 9% of its budget going to mental health care. However, the recession and budget cuts have reduced funding substantially. In the US, the National Association for Mental Illness (NAMI) reports a reduction in $1.8 billion in mental health budgets between 2009 and 2011.
Are mental health budget cuts part of the reason for recent school shootings in the US?
Some have called for greater access to mental health services as a way to reduce violence, and in particular, violent shootings, based on the fact that the shooters in many massacres had serious mental health issues that went untreated. Thus many feel that greater access to services would allow professionals to intervene before it is too late.
It is true that there is less access to mental health care than to other medical areas such as primary care and dental care. According to the Bureau of Labor Statistics, in 2010 almost 90 million Americans lived in areas designated as "Mental Health Professional Shortage Areas". By contrast, about 55 million lived in areas short of primary care doctors, and 44.6 million in areas short of dental care.
Mental health care is also expensive and is often not covered by insurance. Out of pocket costs for adults 18 and older ranged from $100 to $1000. What's more, about 45 percent of people not receiving mental health care services report cost as a barrier.
Finally, societal stigma and attitudes towards mental health care play a role in restricting access to such services. The Journal of Psychiatric Services conducted a survey in 2007 of people who had considered going to a mental health professional but decided not to. The most common response was that they thought the problem would disappear on it's own. And a full 71 percent said that they wanted to solve the problem on their own.
Ken Duckworth, NAMI's medical director, says that although budget cuts and societal attitudes result in more limited access to mental healthcare, but should not be blamed for the school shooting sprees that have occurred on US soil.
"The world of violence in America and the mental health crisis are two Venn diagrams that have some overlap," Duckworth said. "But the vast majority of violence is caused by angry upset people, with access to guns. Does this (Sandy Hook school shooting) fall into that overlap? We don't know enough yet."