Technology exists to help make life easier for us, and to facilitate a number of our usual activities and solve a number of our recurring problems. But although there are a ton of lifestyle and productivity apps out there and computers are fantastic tools for self-improvement, most of us tend to use our devices for work, communication and play alone. Even people who are heavily into self-improvement will often neglect the important role that technology can play in that.
With just a few of the right gadgets and apps however, it's possible to improve your productivity, creativity and organisation much more quickly and effectively than you could with another new self-help book. Read on to see how your tech can help to facilitate your lifestyle and get more from your brain.
How to Use Your Smartphone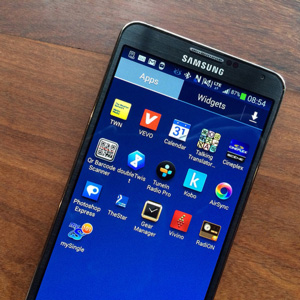 The ultimate piece of technology as far as lifestyle is concerned has got to be the smartphone. This is a device that you will constantly have on you, that will give you a permanent internet connection, and that will help you to keep in touch with your friends and co-workers.
However most people will not use their smartphone to its full organisational potential, and as such, most people will miss out on the transformative effect that that can have.
The trick then is to make sure that you have the right device and that you have the right apps. I'm going to highly recommend the Samsung Galaxy Note III because it will give you a full-screen, a great stylus for taking notes and a powerful processor running Android so that you can take advantage of all the best apps. There are many other devices out there that can offer similar advantages, but this one is tough to beat on a number of counts.
Next you should install some of the following apps: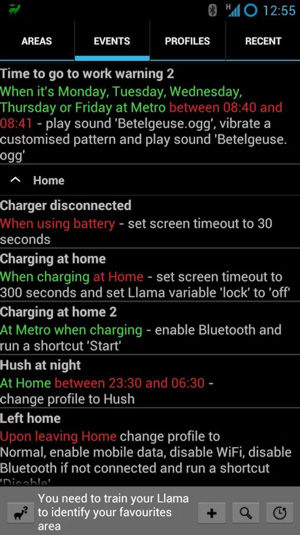 Llama: Llama is a fantastic app that allows you to take advantage of time and location profiles. This then allows you to control your phone based on your location and/or the time – for instance meaning that your phone automatically goes on silent when you head to work, or that it automatically turns off the Wi-Fi when you leave the house. You can use this to set reminders and notifications, and even to send delayed texts. There are countless ways you can use this productively, for instance why not get your phone to turn off all connections at ten so that you're encouraged to get to bed? Or why not have it message you in the morning with a positive affirmation to get your day off to a good start?
Keep: Google Keep is a note taking app like Evernote that is useful for being easily accessed on the web meaning you can view it from any device. Want to remember your car number plate? Just take a photo, share it with Keep, and then access it later from your PC.
Floating Task Switcher: Using apps like Keep can be a hassle when you're on the move and need to access them quickly through your home screen. A useful tool then is Floating Task Switcher, which will allow you to select your favourite apps and have quick-launch buttons hovering constantly over the top of your other processes. That way any app you want is only ever one click away.
There are countless other apps you can make use of to get more from your smartphone and your own brain, whether it's a general word processing app for keeping a diary/journal, or whether it's a sketching app for drawing down your ideas and expressing yourself creatively while you're queuing at the bank. The trick is then to get in the habit of using these apps regularly, of making them easy to access, and of keeping your phone free from other junk that will only distract you.
Getting More From Your PC
The same also goes for your PC, and if you want to use your PC to become more organised and efficient, then you should once again make sure that you have the right organisational software on there, to use it regularly and to keep your machine organised.
If your desktop is filled with random files and links then, the first thing you need to do is to organise them and put them into folders. Just like trying to work in a messy room, having a cluttered desktop can make you feel claustrophobic and prevent you from being as efficient as you should be.
Likewise you should also make sure that you have the best hardware to work with from the start. My device of choice is the Microsoft Surface Pro which has the incredible advantage of being both a light tablet you can carry with you/use with touch input and a full computer that you can work with at your desktop. Windows 8 is highly recommended too, as once you get used to it it has a lot of useful benefits.
Then do the following:
Set Up Windows Mail: Windows Mail comes with Windows 8 and is a great app for keeping track of your e-mails. The best feature is being able to turn on notifications which means you'll never miss a new e-mail. The calendar that comes with Windows 8 is also very useful, but you may want to get one that will work alongside your Android phone and sync easily…
Sync With Your Phone: As far as possible you also want to sync your phone and your PC. You can do that by using a number of cloud based platforms such as Dropbox, and by installing apps and software that will allow you to share storage space between the two. This way you can then write down an idea on your phone while you're on the tube on the way home, then sit at your desk and finish it by working from the very same file.
Use Excel: Every computer should have a copy of Excel, which is a fantastic tool for organising information and guiding your decisions. It is highly recommended that anyone use Excel to create an accounting sheet that they can use for budgeting, saving and cutting costs. It takes a few minutes in the evening to update, but it can completely transform your finances.
Try Time Warp: Time Warp is an example of a smart piece of productivity software that can help to take away the distractions that technology presents. By blocking you from certain procrastination-sites at certain times of the day, it can help you to stop wasting time that should be spent working. Likewise it can also display messages and even show a timer so you can keep track of just how much time you've wasted.
This is far from a comprehensive guide to using technology to change your lifestyle, but the basic tenants are to try looking for the apps that make it quick and easy to note down information and to organise ideas that you otherwise would never get around to. Keep your computer and phone free from junk and clutter, make sure that the apps you want to use regularly are easily accessible and find ways to make it harder to procrastinate.
And finally, spend some time investing in the style of your devices. By creating a theme you like and buying one of those professional-looking leather cases, you'll find you want to use your device more and that it really does become a lifestyle aid rather than just a machine you use for work.