Getting into great shape is a long and arduous task for many people and something that comes with its own sense of reward once you finally manage it. Gaining the kind of body that you always dreamed of is a great victory and more than enough reason to put in that work.
But while getting into great shape doesn't need any extra incentives, that's not to say that there aren't other things you can get out of it if you want to. Being ripped, toned, jacked or just incredibly fit will open up doors for you and provide you with countless new opportunities; many of which involve the opportunity to make some cash.
The fitness industry is a huge one, and if you have bulging biceps, sexy hips or a flat stomach then you can probably join the thousands of entrepreneurs who are making a living from that fitness.
Here are some of your best options for turning a hobby into a career…
Start a YouTube Channel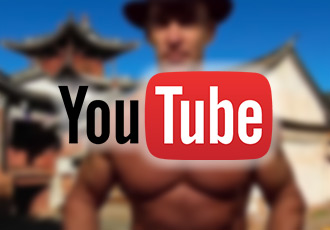 There are a number of well-known personalities on YouTube who talk about fitness for a living, from Elliott Hulse to Vince Delmonte and Mike Chang. All these guys make a lot of cash from simply uploading videos of themselves talking every few days/few weeks.
Here's how it works: each time one of them uploads a video they will put advertising on that video. Now, whenever someone views those videos they will get paid a little bit by Google (who own YouTube and are in turn paid by the advertisers). This isn't very much, but over enough unique views they can rack up enough cash to actual make a living!
And these guys tend to upload a video every few days. Imagine if you were to have anywhere near that kind of success and then start uploading multiple new videos every day. Within weeks you could have millions of views coming in and be making a living from home.
There are other ways you can monetise a YouTube channel too – from selling affiliate products, to selling your own products, to finding sponsors. And if you do reviews of supplements and fitness equipment you may even find you start to get sent stuff for free!
Run a Website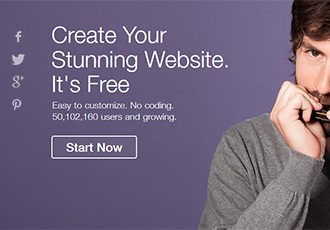 Similar to running a YouTube channel is the option to create a website all about fitness that you can then place ads (usually 'AdSense' which is managed by Google) or get sponsorship for. Similarly you will then get paid a fraction each time a visitor either sees your ad (an 'impression') or clicks on one – and again if you can attract enough visitors this can add up quickly.
The difficulty with running a website though is that it takes a lot longer than a YouTube channel to start racking up hits and that it requires a far more diverse set of skills (including web design, internet marketing and writing). A website can be a great supplement to a YouTube channel, but on its own to begin with it's more useful as a hobby rather than a means to pay the rent.
Become a Fitness Trainer
Creating a YouTube channel or fitness website is something of a scary process though seeing as you'll effectively be running your own business. If you fancy doing something a little more straightforward and working for someone else, then you can always try becoming a personal trainer instead – which means working at a gym to help other people to get into shape.
This is actually a relatively easy job to land and it's a skill that will always be in demand wherever you go in the world. That said, you will need to learn the science of fitness training first which normally involves a fairly lengthy and expensive course. Once you have certification, you'll then be able to show that to pretty much any gym and that way find work.
The other downside of working as a personal trainer is that it doesn't offer the most career progression and doesn't always pay that highly. That said, if you're really good you can move into private one-to-one training which will pay much higher, especially if you manage to land high-profile clients.
Sell a Product
If you can get into fantastic shape then you'll effectively become a walking advertisement for your own training methods and your own fitness knowledge. From here you can then promote any kind of product that you would like to sell, be that an eBook on training, be that a piece of equipment, or be that someone else's product that you can earn a commission on. You can then sell these items over eBay or through other online stores, or if you prefer you can set up a blog or website instead of using AdSense.
Create a Supplement
Alternatively you can set up line of supplements and sell these instead of going down the usual 'informational product' route. You can make these from the comfort of your own home using a variety of online tools that are now available to you, it is a bit of a complicated process though and one that you're going to have to invest some time in to start with.
To create your own supplements what you will need is a manufacturer or wholesale supplier. Ideally you want to look for companies that offer 'drop shipping' meaning that they will deliver the items direct to the retailers for you – otherwise you will have to store lots of product yourself which can consume space and time.
Before you start using any of these companies, you're first going to need an angle to decide what your supplement will be and how it's going to be different from everyone else's. The most successful supplements these days will be those that find a unique niche in the market that isn't already being fulfilled. A great brand name along with the right packaging and branding are then all you need to finish up – though you'll want to call around publications and other places you can advertise or create a site so that people can actually find your products. This is not the easiest way to get into the health industry by any means, but it is highly scalable and potentially very profitable if you get it right!
Be a Model
Another option that will require a little less in the way of brains and more in the way of brawn is to become a model or even an actor. People with genuinely good bodies are actually rather rare these days so if you've got a great six pack then there might be an underwear advert out there that's just right for your skills. Don't worry if you don't have a beautiful face either (I'm obligated at this point to say 'we're all beautiful in our own ways'), fortunately fitness modelling will often only involve portions of your body so you won't need to have a great camera smile.
Bear in mind that this is a tough industry to get into however and it can be a long road before you start getting calls. You need a thick skin if you're going to survive! The good news though is that you can sign up to online agencies and make money on the side with no need to quit your job, it is easier for interviews if you have a flexible work schedule. Putting yourself down to be an extra in films is another option as directors will always need muscular guys and girls for their period films and action flicks.
Fiverr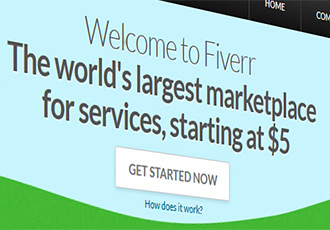 Fiverr is a website where you can buy or sell almost any service for five dollars. Seriously, when I say 'any' I really do mean 'any'. There are people on here selling everything from finger puppets to recordings of themselves sounding like Optimus Prime.
For someone with a great body there's plenty of work to be found on Fiverr. One option is to write training programs for people, another is to help people promote their brands (by holding up signs on camera or reviewing products). Either way, you'll find there are plenty of unique angles with someone with a superb body and while $5 isn't very much (especially as you only keep 4!) it's potentially a great opportunity to find better work and to get your name out there.
This is really just the tip of the iceberg when it comes to making money in the fitness industry. When you have a great physique you have information that people want and you become living proof of your own expertise. Now you've reached your fitness goals, perhaps it's time to take things to the next level?
Last Updated on