Romance is a fine art.
If done properly, a romantic gesture can be a declaration of your love, a fantastic experience for you and your partner and hopefully the start of a night of passion.
Done wrong though, romance can be plain embarrassing. If you need proof of this, then just think back to when you were a teenager and your idea of romance was to constantly gush over your partner like some sort of homeless puppy. That's not sexy and it's not romantic.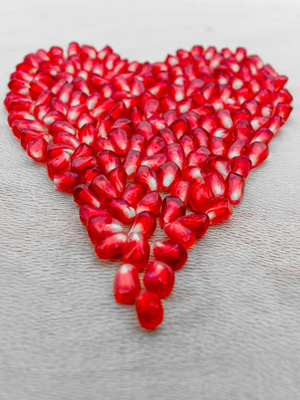 Another example of romance 'done wrong'? That would be the kind of 'autopilot romance' that many of us have fallen into as we've reached adulthood. We're all so busy that we hardly have time to put any thought into our romantic gestures.
So we just need to make sure we are putting the time and effort into making our romantic gestures creative, thoughtful and different. Read on for some unique ideas that will surprise your partner and potentially win you some brownie points.
Fiverr
The website 'Fiverr.com' has all kinds of unusual products and services available for just – you guessed it – five dollars. This includes a number of things that could be considered romantic, for instance you can pay someone to sing a song and record it for your partner, or to wish them a happy Valentine's Day in the voice of Darth Vader. It's fun, it's weird and it's completely unique!
Run a Bath
Baths are sexy and romantic. If you know your partner has had a long, hard day, then why not draw them a nice hot bath when you know they're coming home, and surround it with some candles?
Tip: Buy electric candles rather than real ones and that way you can leave them around the bath while you're out. Electric tea lights are surprisingly convincing and can really set the mood!
Build a Fort
Another unique way to be romantic is to create a fort. Forts are mainly childish fun but they can actually be quite romantic too. Once again, bring those electric tea lights into play and you have a fun, romantic evening in.
Have a Picnic
Or alternatively, why not make it a fun, romantic evening out? Buy a picnic basket, fill it with some tasty treats and a small bottle of bubbly and spontaneously suggest that you head out somewhere scenic to enjoy it. You can go one step further too by doing it in the evening when it will be all the more beautiful and scenic underneath the stars.
Write Some Steamy Fiction
Even those with more sophisticated literary tastes will normally admit that they find 50 Shades of Grey gets them a little hot under the collar. Why not write your own steamy scene then starring you both as the protagonists.
Note that this has potentially to be a little cringe. Make sure you inject a heavy dose of humor then and be sure to think carefully about what gets your partner going!
Wake Them Up With a Treat
Women: There are few things your guy will appreciate more than being woken up with a happy treat. If you know what I mean.
Guys: This works less well the other way around and can come across as opportunistic sexual harassment (not sexy). Instead, why not wake her up with a massage?
Cook Something Fun
Everyone loves being cooked for but if you want to make it more memorable, then why not try and stretch out of your normally comfort zone? This might mean that you cook up a different cuisine like sushi, or it might mean that you add some kind of theme. 'Breakfast for dinner' is always a fun theme!
These are just a few ideas for different romantic and creative ideas you can use. They're a little more inventive than buying another box of chocolates and often they'll be received all the better for it. The main thing is that you show that your relationship is still fresh and fun and that you're still always thinking of ways to impress your partner. This always goes down well!