If you're looking for a fitness tracker to start logging your workouts and assessing your overall health and fitness, then you may find that it's hard to know where to start. With so many different models on the market, choosing the right tracker for you is a bit like finding a needle in the haystack.
To help make things easier, here are three of the best fitness trackers that money can buy right now. Each of these is a fitness tracker first and foremost, with smartwatch features taking a backseat and all the features you could possibly need to get into better shape with your training.
The Microsoft Band 2
The Microsoft Band 2 comes packed with a whopping 11 different sensors, including 24-hour heart rate monitor, barometer and even a UV sensor. GPS allows for accurate tracking of runs and the excellent Microsoft Health app puts all of that data together for some useful tips and ideas.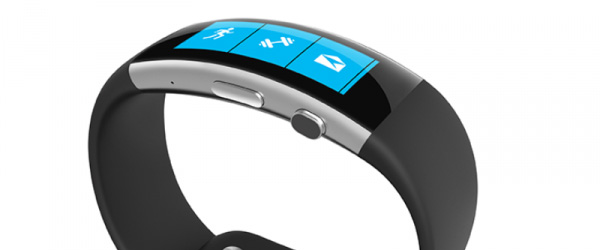 The downsides are that you can't wear the Band 2 to go swimming (it's not waterproof) and the battery drains fast during runs. The Band 2 also comes with some secondary smartwatch features, such as the option to install third party apps for a range of additional features. Most important though, is the fact that Microsoft's heart rate monitor is one of the most accurate available.
The TomTom Spark
The TomTom Spark lets users pick and choose the features they need from a list including MP3 playback, GPS and heart rate monitoring. If you don't need GPS for instance, you can opt for a watch without that and save some money.
Better yet, every model you get is waterproof for swimming and has a battery life to last about 5 days. The app isn't as good as Microsoft's though, lacking some insights such as a VO2 max. There are also no smartwatch features (though TomTom says notifications are coming).
Fitbit Surge
The Surge is a great device that, like the Band 2, straddles the line between tracker and smartwatch with some of its features. It also has a heart rate monitor and GPS, meeting the gold standard for these devices!
Fitbit provides a range of different fitness trackers and the Surge is the highest-end model intended to compete with the other two options on this list. It does that admirably while at the same time maintaining a heavy focus on fitness. One downside though is that the app is very much a 'walled garden'. Unlike the Band 2, you won't easily be able to export data to other platforms.