Who wants to be young? Almost everyone you would have ever come across. Almost every day you see efforts that are dedicated to the preservation of youth, either by movie stars who can't get enough plastic surgery or almost every man or woman who use various forms of medicine to hide the fact that they're aging. Even though it's the most normal thing in the world…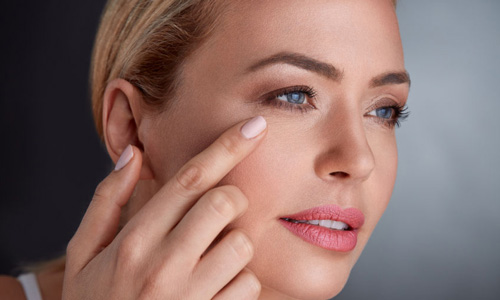 Perhaps it's the one thing that binds us humans together – the dislike towards aging… so much so that we'd rather tell ourselves that 'we're getting older' as opposed to 'we're old'.
To put it rather poetically, this whole idea of getting old subconsciously represents the time of dusk in a day, and a constant reminder that we're not going to be around for long.
This feeling translates into what is known today as mid-life or quarter-life crises and so on and so forth.
Yet this feeling is justifiable, but the actions to counter this anti-aging feeling may not!
As always nature has handed you the tools to survival and perhaps even to preserve your youth to the certain extent. No, we're not talking about the 'elixir of life' here but simple (but important) steps that will help you look younger purely by maintaining a healthier lifestyle.
Tips to Look Younger
As with all tips for a healthier and brighter life, diet and exercise are always given importance to living a happier, brighter and in this case, with a youthful demeanor.
So let's begin with diet and exercise:
1. Drink at least 8 glasses of water a day. It will flush out all the toxins as well as make your skin shine as well.
2. Eat fruits and vegetables… er… natural food that is rich in protein. Foods that are processed and with too much sugar are an immediate no-no.
3. Regular exercise varying in intensity from walking to working out at the gym can eliminate stress (a huge reason for looking older than you are physically), while also eliminating toxins from the body and increasing blood circulation.
4. Sleep for at least 7-8 hours a day. You'll see the difference when you wake up as opposed to 3-4 hour naps that some people have gotten used to… thanks to their important list of things to do.
5. A big factor in looking younger is how you take care of your skin. If you follow the elementary steps of cleansing, toning, moisturizing and nourishing your skin in your daily routine, it will make a big difference. And no, this is not just for the women!
There are other aspects that contribute to looking younger that are not necessarily with diet and exercise, but are more related to grooming.
Firstly, staying in touch with fashion trends isn't such a bad idea, as it helps you stay current and in sync with the changing times. That's a vital part of looking youthful.
Secondly, using fragrances that are more recent will also complement the latest fashion that you might have acquired as a part of your effort to look younger, if not younger.
Finally, keeping up with the latest hairstyles and make-up are also very effective in giving you that youthful look as well.
In Closing
In reading these tips, you should've noticed that they pertain to taking care of your body both on the inside and the outside. Whoever said that beauty is skin-deep must've been dreaming!
Staying young is a feeling that must be gratified. After all, we have one life and it's time we make the most of it.
Last Updated on