Have you ever looked over the edge of a cliff and been overcome with a powerful urge to jump? If so then congratulations for overcoming it and being here to read this today. Still, while you have apparently survived the ordeal, you could still be wondering what exactly was going on, and quite possibly worrying about it happening again. Jumping off of high things isn't healthy… so what's the deal? Here we will look at the psychological explanation of what's going on and hopefully shed some light on the matter.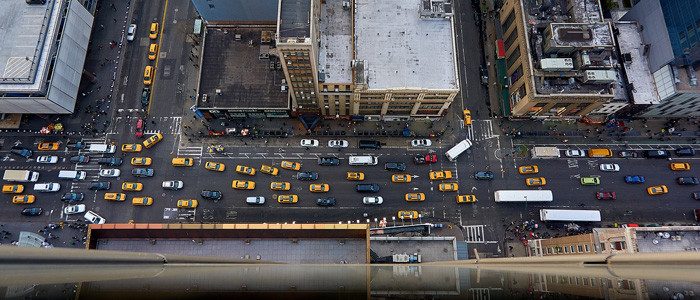 The Urge to Jump
So if you have no particular suicidal tendencies, why might you feel the urge to jump when presented with a sheer cliff edge? What might cause this 'high-place phenomenon' as it's called by the Florida State University psychology department?
Well in fact it's not to do with any desire to fall, but rather the effect of 'cognitive dissonance'. Cognitive dissonance is what happens when our brain is getting conflicting signals and so tries to come up with a 'solution' resulting in some rather odd effects. Cognitive dissonance is similar to what happens when you look at certain optical illusions – the brain can't work out what it is seeing, and so tries to come up with a satisfactory interpretation to help you make sense of the situation (which is after all the main role of our brain).
When you look over the edge of a cliff, this cognitive dissonance is caused by the fact that you tend to feel dizzy and to get a sense of vertigo. You feel slightly off balance and your body seeks to 'right itself' and yet your brain gets confused as there's no immediate danger or apparent threat. You aren't falling and in fact you're probably not close enough to the edge in order to be likely to fall… so why is your body correcting itself and sending all those signals?
You need to correct yourself, you expect to fall, and yet you're not in any danger of falling. So what's going on? Your brain makes the only possible conclusion that it can: you must want to jump. What you feel is simply the result of miscommunication in your brain and is actually, confusingly, triggered initially by the desire not to fall. Sometimes the brain will interpret this a different way too – as your being pushed – and so sometimes we hallucinate that we're being pushed from behind.
Either way though, the good news is that you're not crazy, and you don't want to die on some deep unconscious level. Rather what you're feeling is the natural fear of extreme heights coupled with a little confusion.
Still though, maybe take a step or two back…